We supply & install the very best Up & Over Garage Doors throughout Bucks, Berks, Oxford, Herts, North West London, West London & South West London.
Up & Over Garage Doors are the most popular of all garage doors in the market place today. These Doors open and close in two different ways, Canopy and  Retractable. The Canopy gear type is suitable for limited headroom applications but is only available in single door sizes up to 2438mm wide. The Retractable gear type is ideally suited for automation that provides comfort and security (please note that when an Up & Over garage door is fitted with automation it is supplied without a lock/lock handle).
There is a huge range of designs available and you will be spoilt for choice.   They come in a range of materials from GRP, Steel, Timber and UPVC, in many different finishes and colours. All Up and Over Doors can be fitted with an Automated Electric opener as an option.
Our Up & over Garage Doors are also supplied in beautiful natural wood in a wide choice of colours or in realistic wood effect tones – the ultimate in luxury without the maintenance. Timber Up and Over Garage doors are usually automated with remote control operation for ease of use and security and are therefore supplied without a handle.
As a family run business we are small enough to care and big enough to meet all your garage roller doors requirements, devoting personal attention to each and every customer.
You may know immediately what garage door you want. If so, that's fine, just let us know and we will set about delivering exactly what you require. On the other hand, you may need some advice or guidance as to what is best for your individual situation. In this case, we are here to help – Either Contact Us by phone or email, or check out our handy garage door buyers guide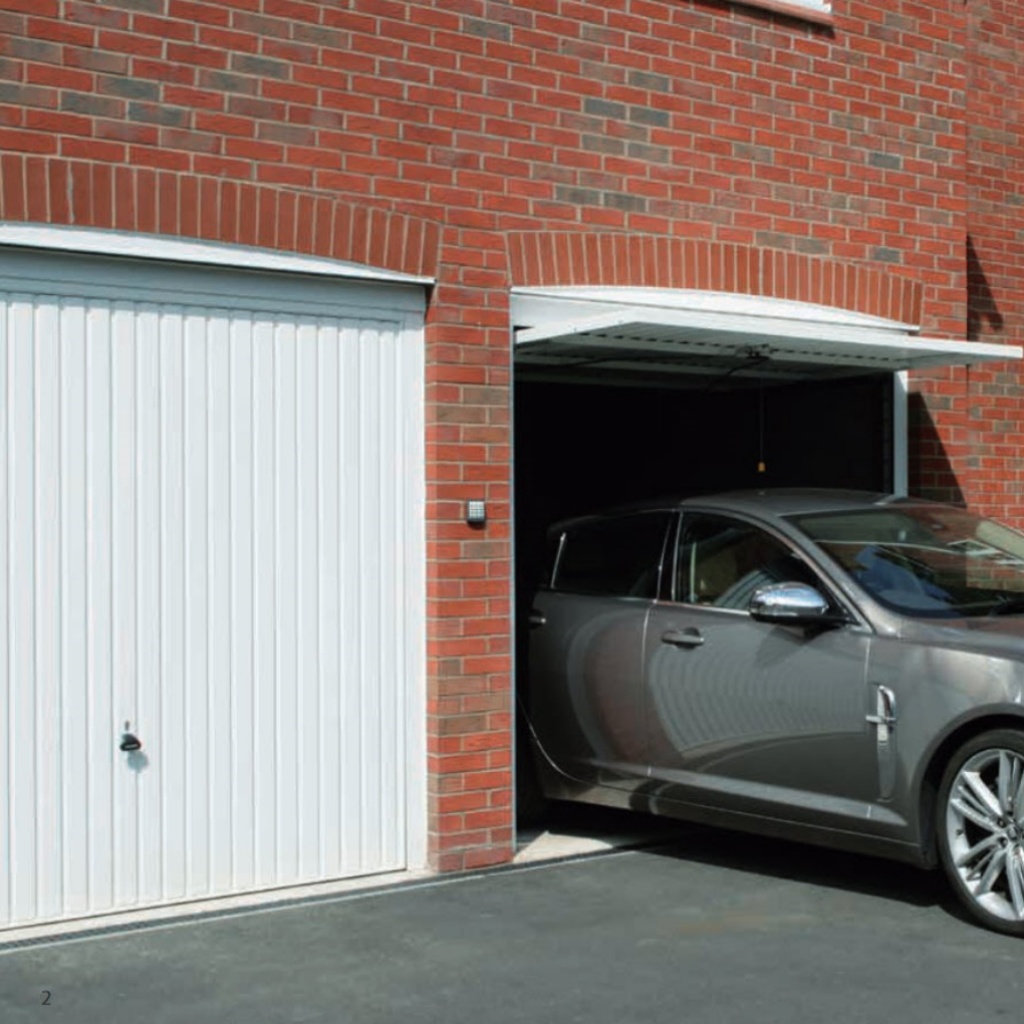 Up and over doors are one of our most popular doors.
Easy to use and great value for money.
They need very little maintenance.
Provide both clean looks and excellent practicality.
Designed to be durable and easy-to-maintain.
Crafted from quality materials including timber, steel and composite.
They come in a vast range of colours and finishes.
We do not sub-contract and our staff are employed by us and we take full responsibility for each and every fit.
Our staff are highly skilled and factory-trained, so that they are adept at fitting all makes of garage doors and genuinely know each product. This specialist knowledge ensures professional installation and seamless operation.
All of our products come with full manufacturer guarantees and our one-year guarantee on our labour.
All the doors and motors are CE compliant, fully tested and approved so you can be sure they comply with the latest UK safety legislation.

Why choose Chalfont Garage Doors For Your Garage Door?