Stunning Spitfire Aluminium Front & Back Doors.
Spitfire Doors offer the most comprehensive range of luxury aluminium entrance doors in Europe.
A Spitfire Door door is the perfect fusion of security, substance and style. Each door and frame is meticulously engineered by combining substantial aluminium sections with hi-tech options like automatic locking and fingerprint access control.
Spitfire Doors offer premium front & entrance doors which are truly 'fit and forget' products. Spitfire Doors, both hinged and pivot versions, are technically advanced products that combine very high-grade materials with exceptional manufacturing, which guarantees performance and durability.
We can manufacture very wide doors up to 2 metres wide and up to 3 metres high. And with over 600 door styles to choose from, including doors with side lights, double doors, door and a half, or French doors, there is a Spitfire Door to type suit every property.
We supply & install Spitfire Doors throughout Bucks, Berks, Oxford, Herts, North West London, West London & South West London.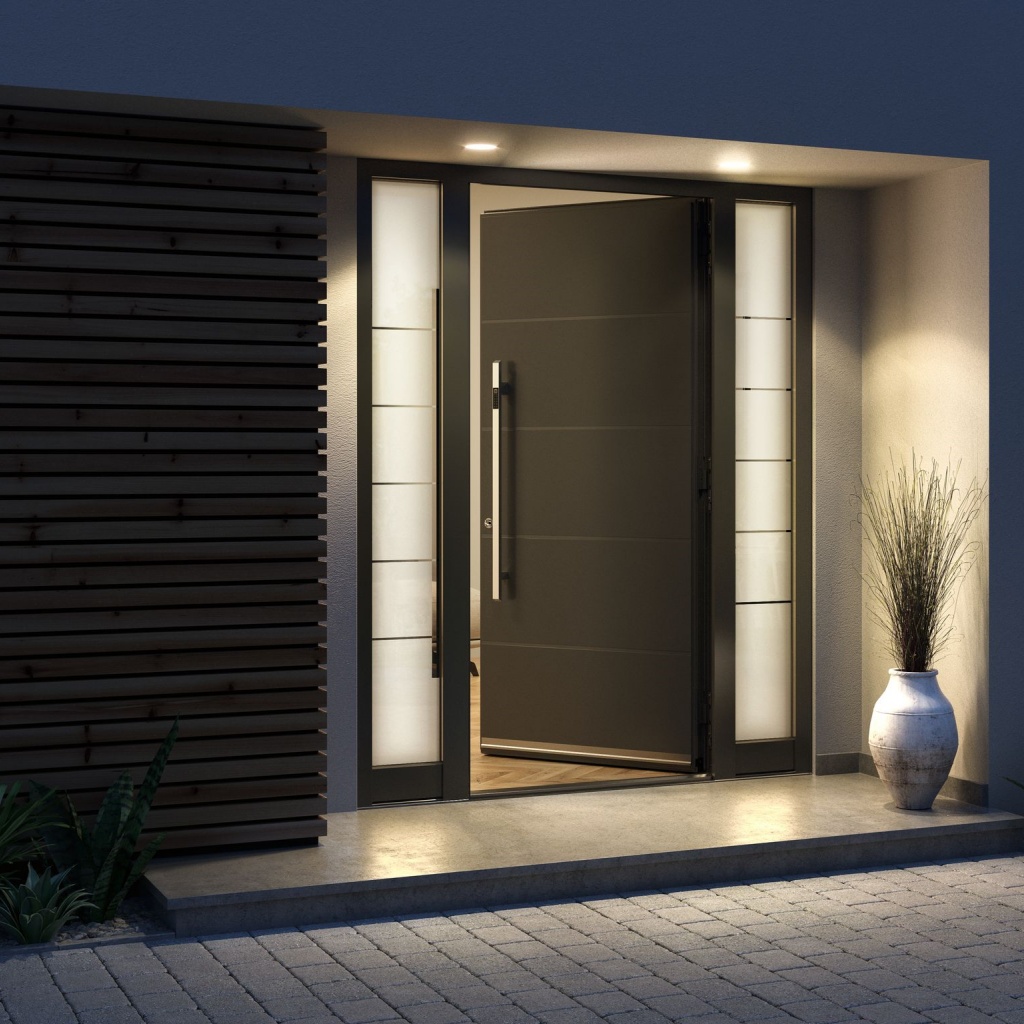 We do not sub-contract and our staff are employed by us and we take full responsibility for each and every fit.
Our staff are highly skilled and factory-trained, so that they are adept at fitting all makes of garage doors and genuinely know each product. This specialist knowledge ensures professional installation and seamless operation.
All of our products come with full manufacturer guarantees and our one-year guarantee on our labour.
All the doors and motors are CE compliant, fully tested and approved so you can be sure they comply with the latest UK safety legislation.

Why choose Chalfont Garage Doors For Your Spitfire Door?